YANGZHOU BORUI ELECTRIC LIGHTING CO., LTD
Deliver You The Most Advanced
Technolog
y
And
Customized
Solution
At Competitive Prices
---------------------------------------------------------------------------------------
* BORUI has produced and exported the Solar Energy System and Lighting since 2006

* BORUI
has a large amount of advantages in funds, production and installation to the large project,
the larger project the larger advantages.
*

Many people in the Solar Energy and Lighting industry
all over Africa special in West Africa know well
BORUI
because of the finished high quality projects, we are
SABER-ABREC's
perennial supplier,
welcome to visit the finished project sites and visit our factory at any time!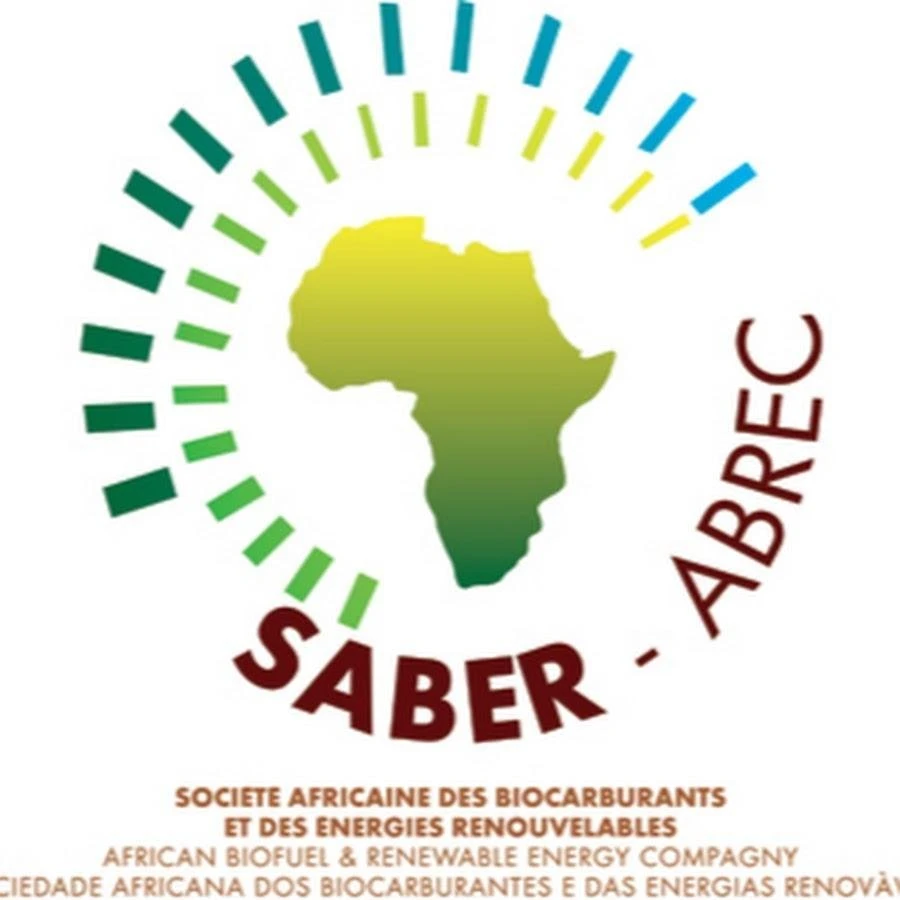 * BORUI
Customized Solar Energy System & Lighting Solution
making sure best quality and price, long life, high energy saving and environmental protection
---------------------------------------------------------------------------------------
BORUI SOLAR PANEL
BORUI SOLAR POWER ENERGY SYSTEM
Solar Power Energy System, Soalr On Grid System, Solar Off Grid System, Solar Hybrid System,
Solar P
V
Grid-Tie Power Stations, Solar
PV
Off-Grid Stand-Alone S
tation, supplying products
'
manufacture, sales and installation services

BORUI PRODUCTION FLOW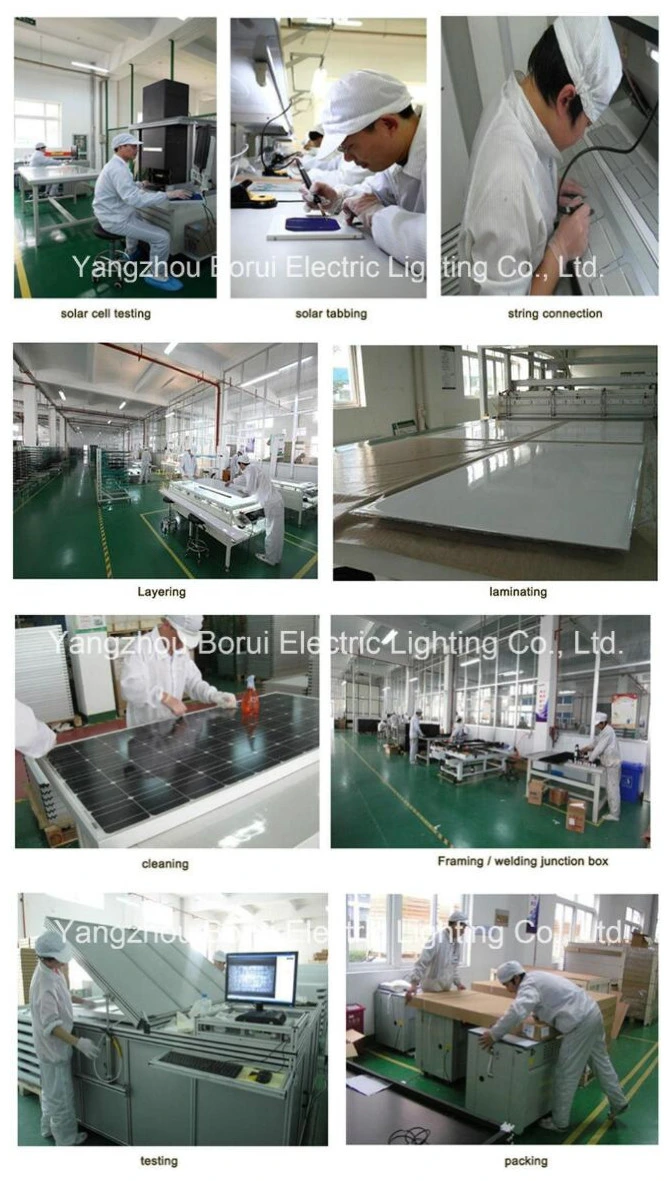 BORUI MAIN PRODUCT RANGE
Lighting Pole
Solar LED Street Light
Solar Panel
Lithium Battery
Photovoltaic Solar Panel Power System / Plant
Solar & Diesel Hybrid Generator Power Station
Prefabricated House
Prefabricated House Fitted With Solar Power System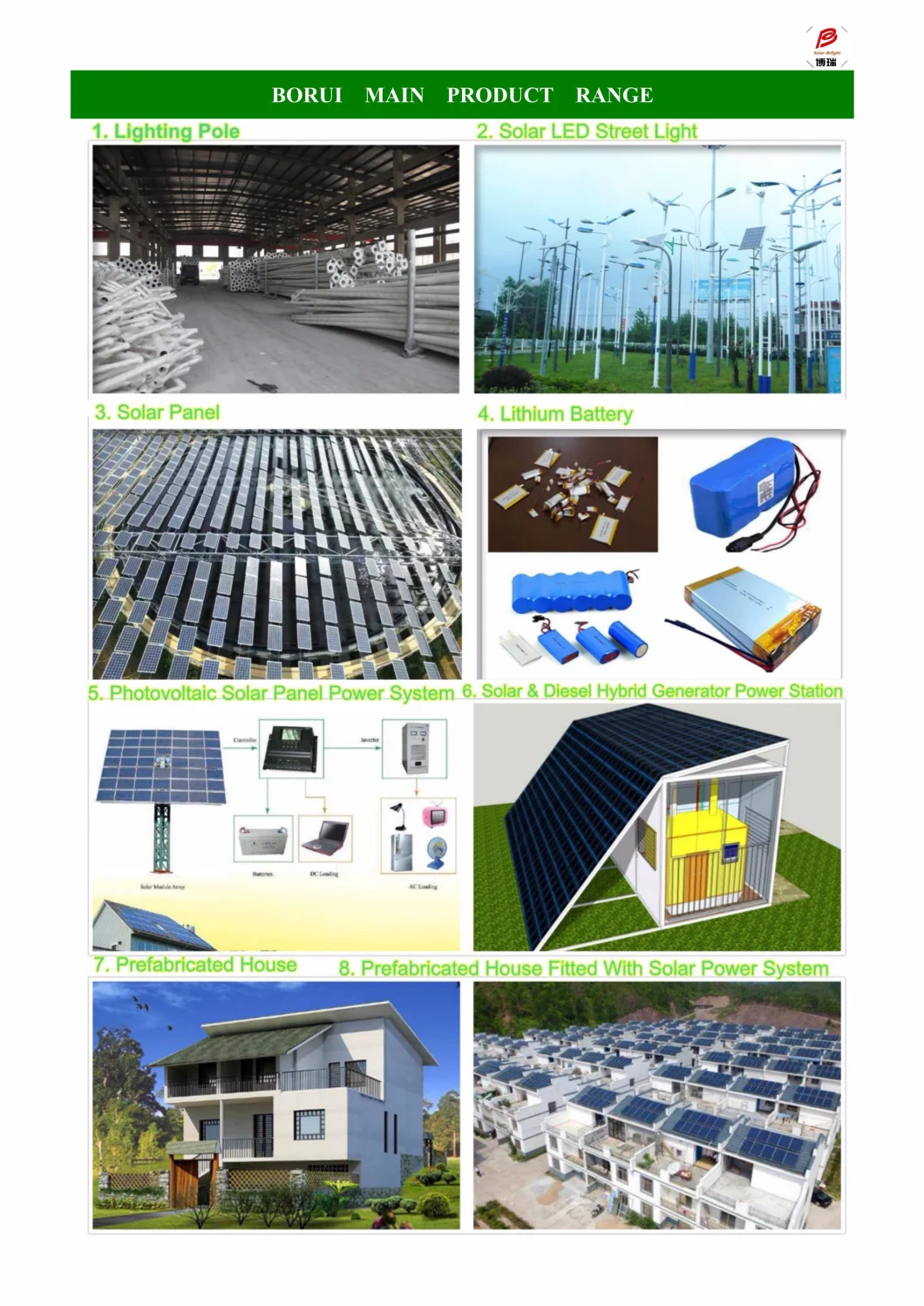 BORUI SERVICE & CERTIFICATE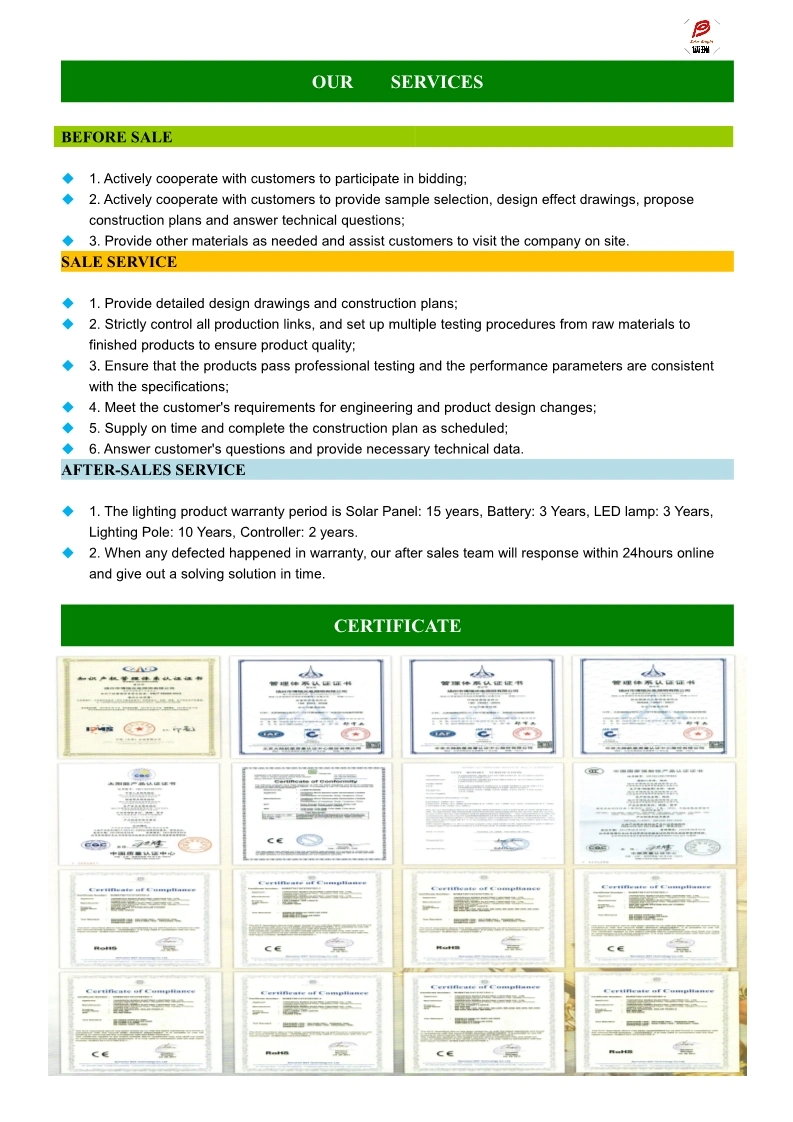 BORUI FINISHED PROJECTS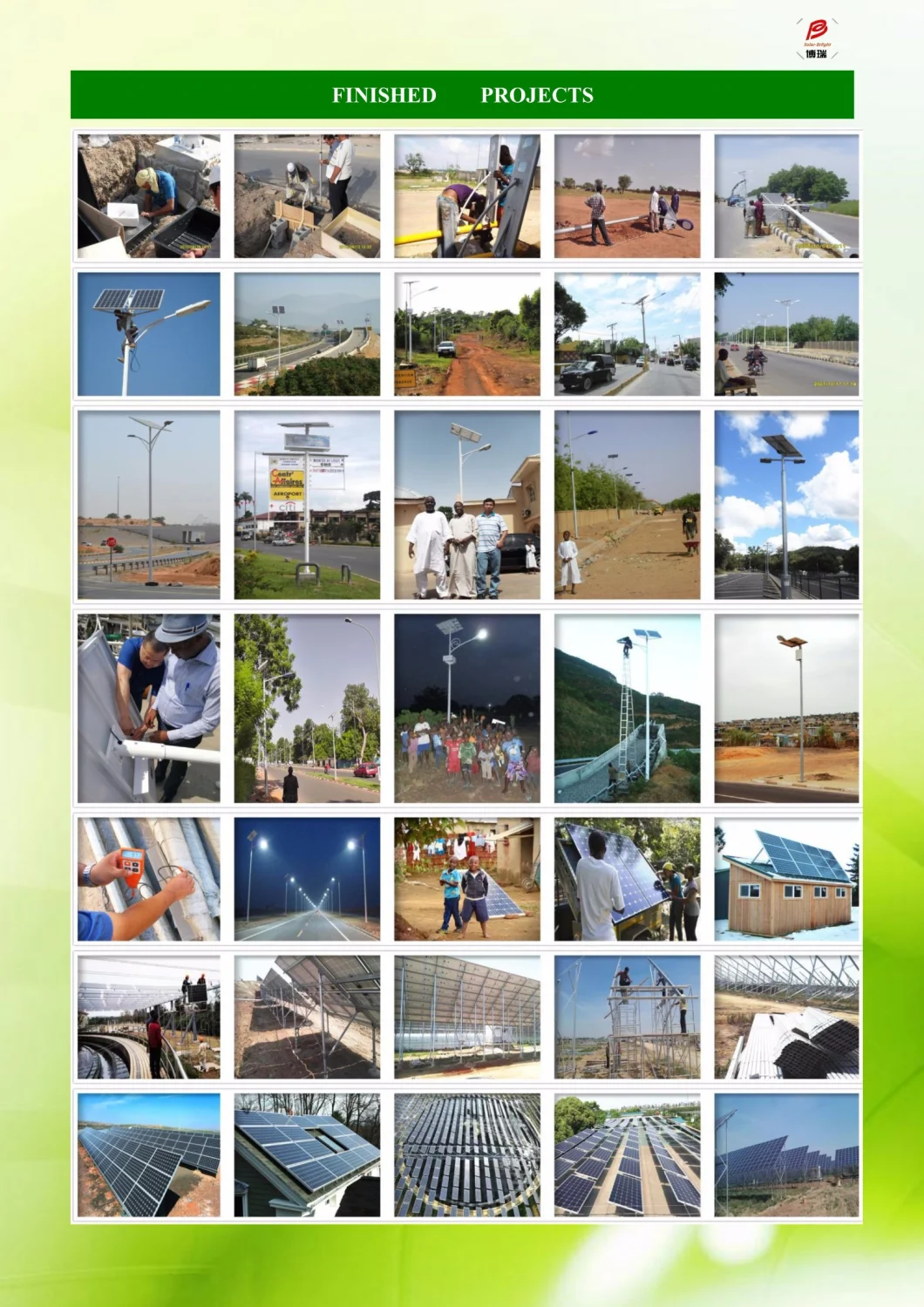 BORUI MACHINE & PRODUCTION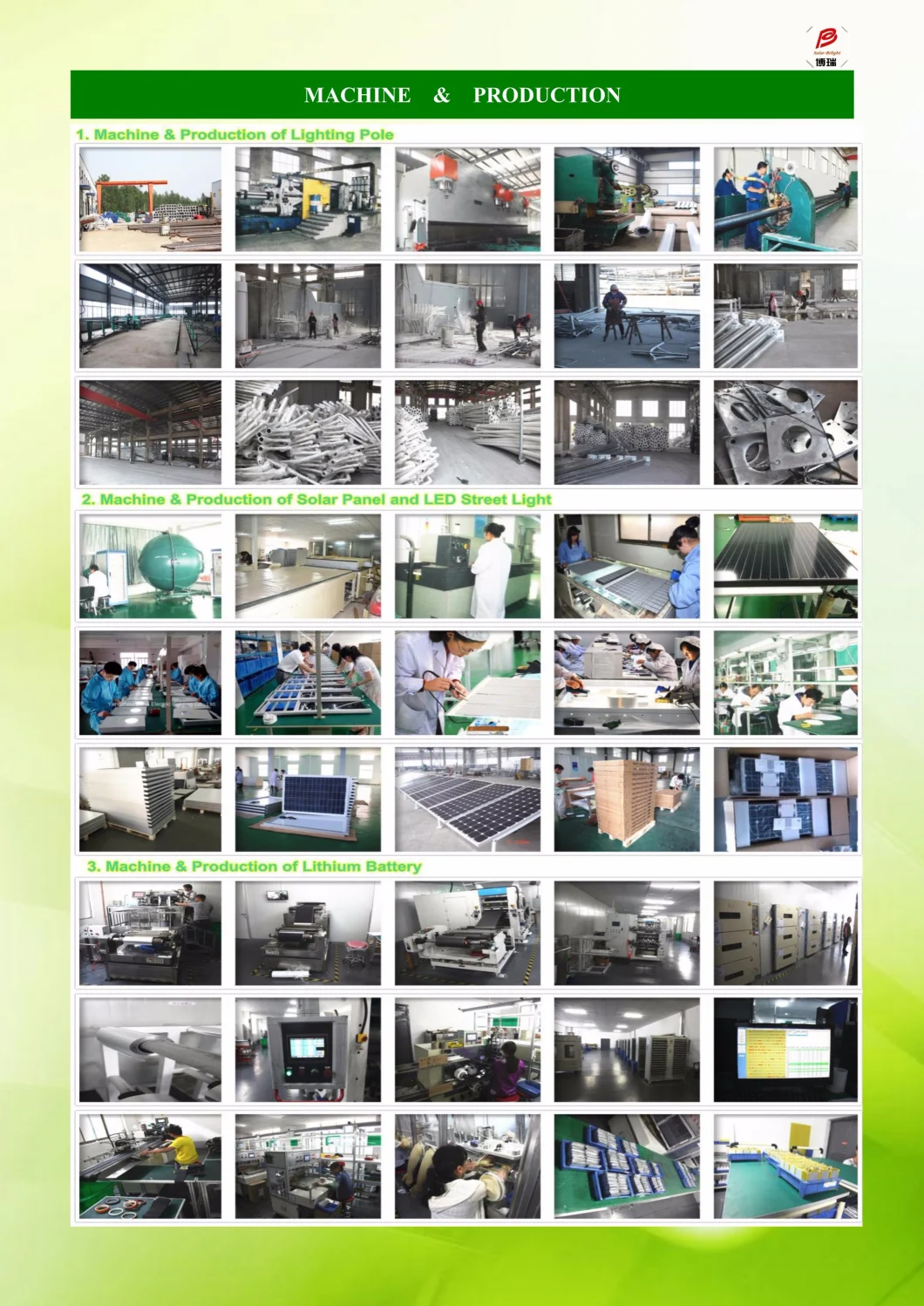 BORUI PACKING & DELIVERY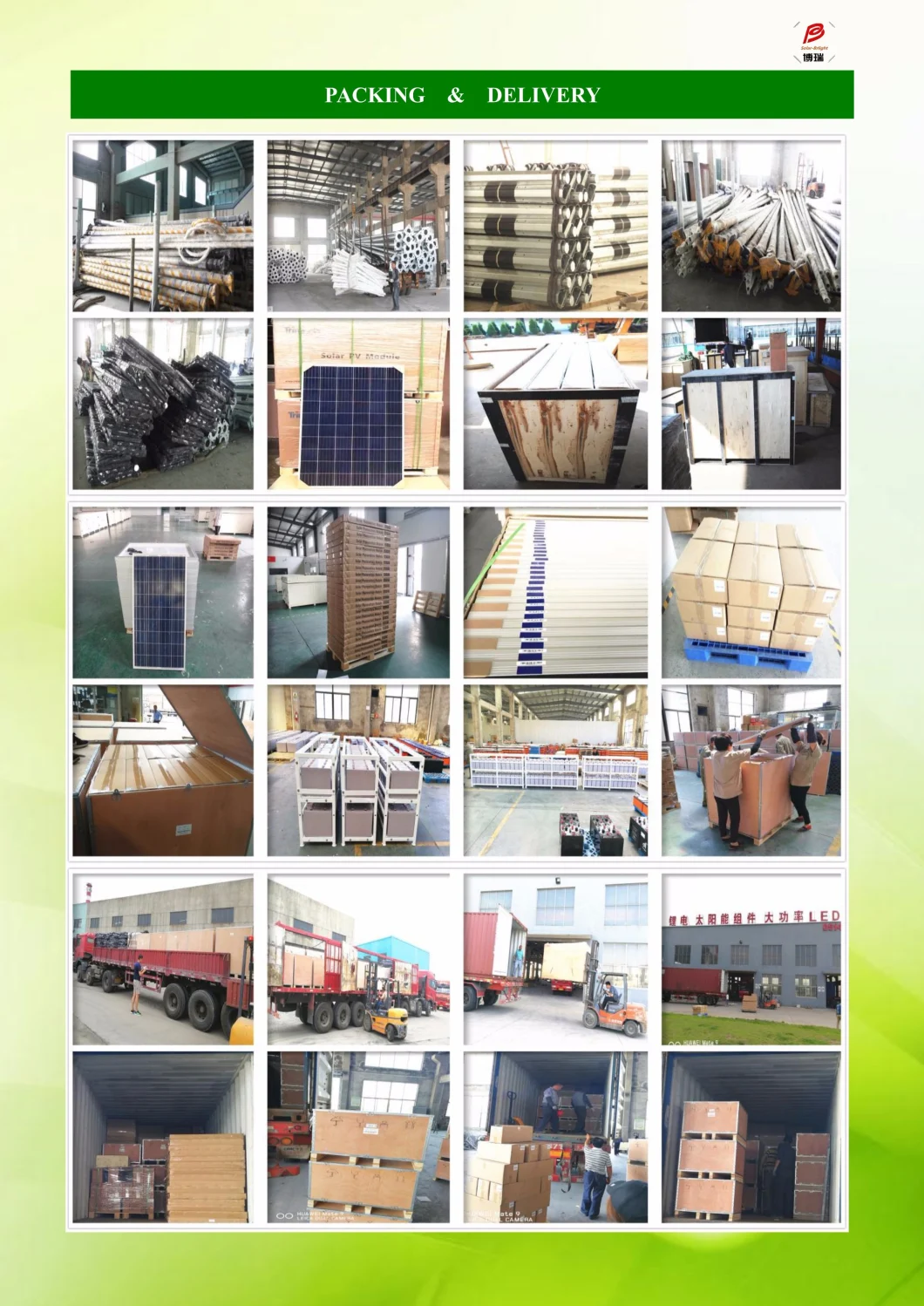 BORUI SOLAR PANEL APPLICATION
Solar Panel, Solar Module, Solar Energy System, Solar Photovataic Module, Solar Photovataic Panel, Photovataic Module, Mono Solar Panel, Poly Solar Panel, Monocrystalline Photovoltaic Solar Panel, Polycrystalline Photovoltaic Solar Panel, Solar Power System, Solar Power Home System,

Grid Tied Home Solar Power System, Off Grid Solar Energy System, Solar Power Plant, Prefabricated House Fitted With Solar Energy Power System,

Government Solar Energy Project, etc
INFORMATION ABOUT PRODUCTION
Product Material

1. All of our material are purchased from famous mill factory to assure the quality.




2. A mill certificate issued by the mill factory with stamp and signature must be provided before unload the material in our factory ,otherwise we have our reason to refuse the material .




3.

Before put into production ,all the material must pass the chemical and physical analysis to make sure that they have meet the requested strength and component.

Design and Details

1. Pole,base plate and under ground fixture can be specially made as required.




2.The product has many types , which can meet different requirements of consumers,but the price and some technical specifications can vary greatly.




3. All the photographs are for reference only,and the actual products may vary from the photographs.




4.

Lofting and design software :We have steel pole design software which can help us design all kinds of steel pole ,at the same time ,the TMA and LMA are adopted by us to provide the design the drawing

accurately

.

Inspection

1. Management team : We have employed years of experience engineers to take charge of the overall managem

e

nt ,espec

i

ally the technical managem

e

nt ,quality management and inspeciton management.




2. Introducing ISO management ,We aware

TUV CE UL certificate .




3. QC

Inspection

:It is our company policy that all the finish product should be inspected by our

specialized

QC in every

manufacture

steps and

before

the shipment.
Warmly welcome to visit us to inspect production and discuss details!

YOU JUST NEED, WE JUST PROFESSIONAL,
PLEASE FEEL FREE TO CONTACT US AT ANY TIME, WE WOULD DO THE BEST SOLAR ENERGY SOLUTION FOR YOUR REFERENCE!