Allsparkpower 10kwh LiFePO4 48V Lithium Battery for Home Solar Energy Storage System Replace Tesla Powerwall

Are you looking for Home battery storage solution?
Solar provide power only in daylight.
Our AllsparkPower Home Battery Storage System:
Povide Power
for all night and bad weather.
Integrated All in One System

3kwh/5kwh/10kwh/20kwh storage capacity,

UPS Function

Mobile APP control

Back-up Power

Use solar power 24Hours

10 years Warranty

MOQ 1 set
Product Description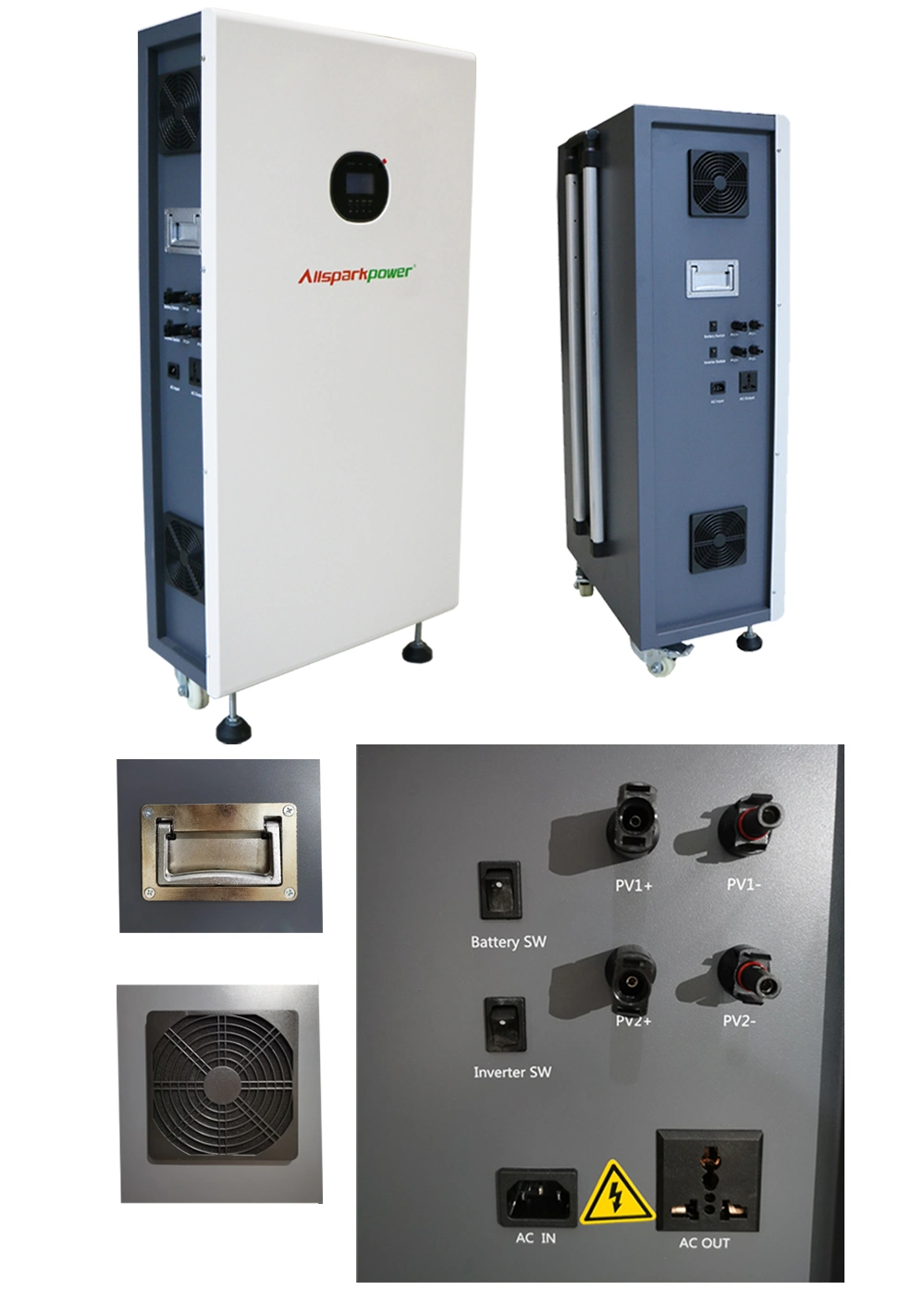 It's time to Storage your Energy!

While grid-tied solar reached grid parity pricing a while ago, it is only now that storage has joined the party. We believe that the tipping point has been reached, and we expect to see exponential growth in this sector.
What we can do & who we are?
We are the one of the biggest manufacturer in the world and We are specialized in Solar energy storage system/Portable power lithium energy battery / Electrical energy storage solutions/ Solar energy storage solutions.
High quality components perfectly tuned to your needs. Create your own energy mix. The right size energy storage for any need -any time.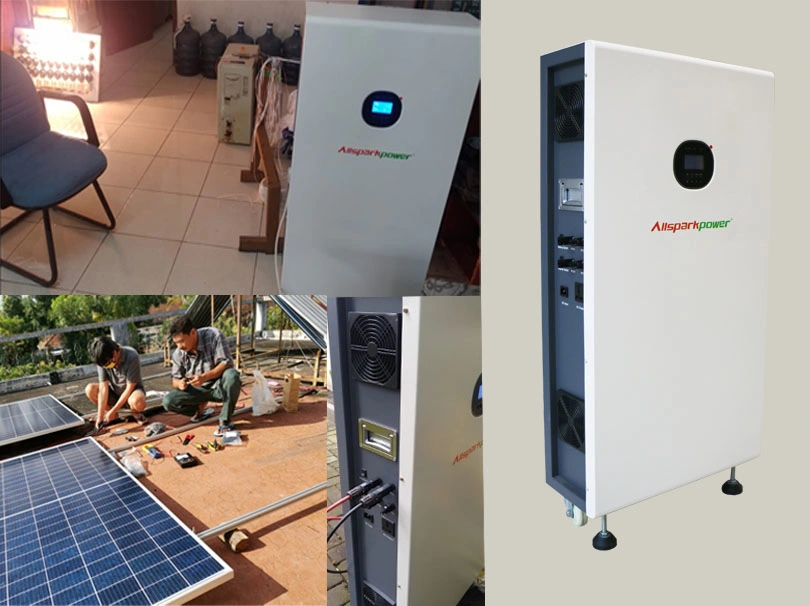 What is All-in-One?
The AllsparkPower lithium Home battery storage system for connect with solar system is a full integrated Batteries system - ready for connection.
It includes all the parts built-in: inverter, lithium battery, controller, charger, management software. Easy to connecting with power source. All in one handy box. No need to buy any other parts, just use directly. Easy to connecting with power source solar system or state grid.
You can use it on demand and self-power your home to reduce your reliance on grid electricity. In the event of a grid outage, AllsparkPower automatically provides backup power or easily integrates with solar to ensure your home is powered 24/7.
Also replace diesel generator, powering your life with smart, clean, and safe home energy systems.
| | |
| --- | --- |
| AllsparkPower Includes: | Quality Advantages |
| PV controller | UPS function |
| Battery packs | Charge Rate: 1.5C |
| Battery management system | Depth of Discharge: 90% |
| Inverter and charger | Cycle Life: 6000 times |
| Home energy management System | Warranty: 10 years |
| Energy efficiency management system | Ready to Connection, easy to install and operation. |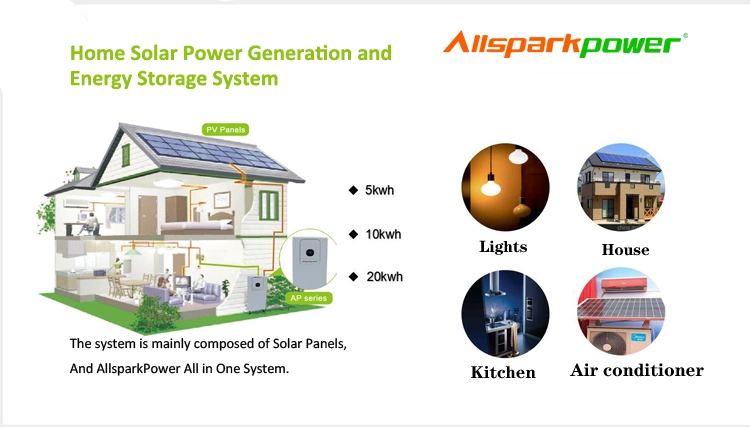 Product Specifications:
| | |
| --- | --- |
| Output Voltage | 230 vac (charge and discharge) |
| Feed-in Type | Single & Split-Phase |
| Storage Ability | 9.6kwh |
| Max Solar input | 4.5kwp |
| Continuous Output Power | 5 kw |
| Peak power | 7 kw (discharge only) |
| Weight | 138kg |
| Size(L*W*H) | 550*540*1038 mm |
| Certificates | CE, MSDS, UN38.3, ISO:9001 |
| Power Factor output Range | +/- 1.0 adjustable |
| Warranty | 10 years |
| MOQ | 1 set |
| Battery DC voltage | 48V |

Working Method:
* In the morning


when sun no rise, use AllsparkPower stored power for household load.



* In the daylight,


uses direct solar energy for household load, Allsparkpower be charged at the same time.



* When the solar power and Allsparkpower battery cannot meet the load demand.


the grid will replenish the power for the load.



* In the absence of sunlight.


the Allsparkpower will be charging with grid.



*

In the evening.


the Allsparkpower stored power will supply power for the load.



Product Connection Layout:



Why need it?
√.

Reduce the power load on the grid.



√.

Save part of the electricity bill;



√.

As a standby power supply, provide continuous seamless power for your family or electrical equipment during power outages.



√.

Replace the diesel generator, it is completely green and non-polluting to the environment. It belongs to clean energy and contributes to social energy conservation and emission reduction.



√.

Outdoor Activities, AllsparkPower system is a Mobile Power Supply.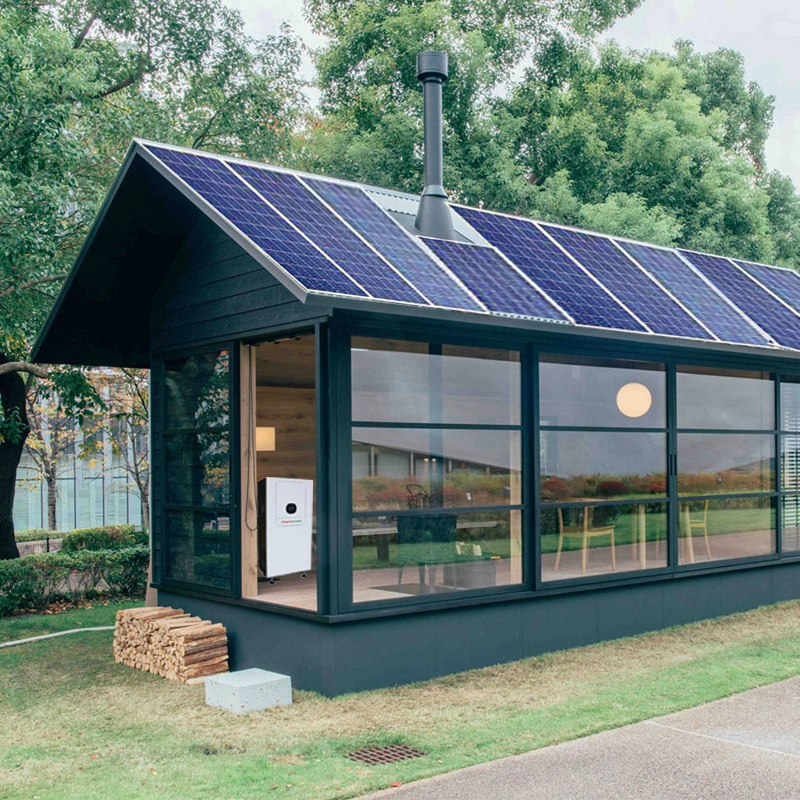 Where to use?
1. No power area, such as remote montain village or suburban of country.
2. Power outage area, where power volage is not stable always power failture.

3. High electricity price area, where your utility offers a time-of-use rate plan.



Applications:





1. Home Energy Storage Power System charged by Gird and solar
2. Back-up Emergency Power Supply when no grid and solar
3. Outdoor Activities such as RV Camping, Camping Party
4. EV Car Charging
5. Replaced of Diesel Generator
6. Mobile power station, easy to move with wheels and handle.
7. For small farmer, mobile to outdoor to run the agricultural machines such as chaff-cutter and etc.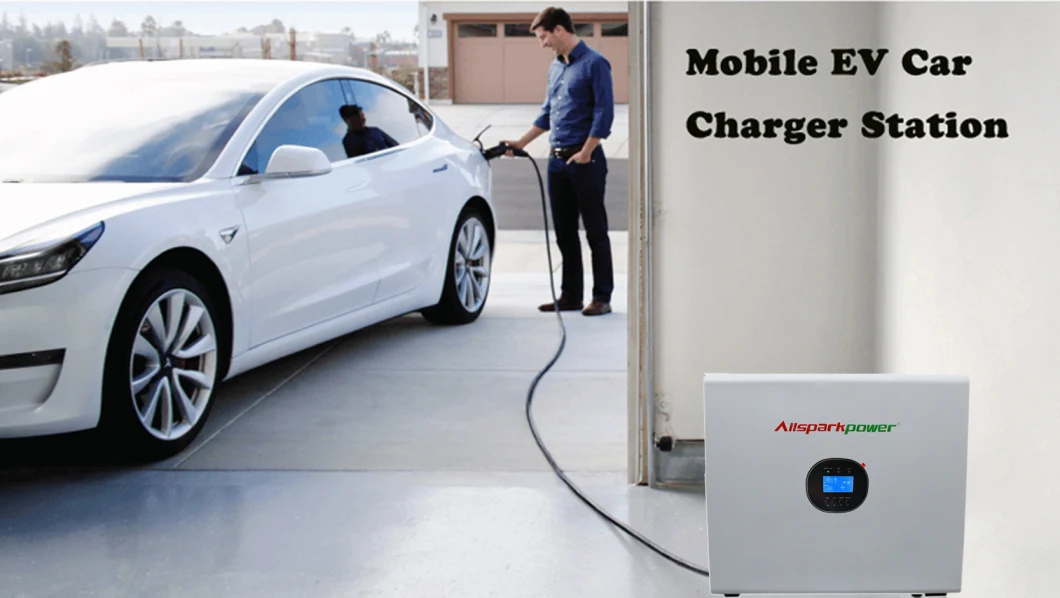 Run the Household Load at the Same Time
Real Installation In Villa: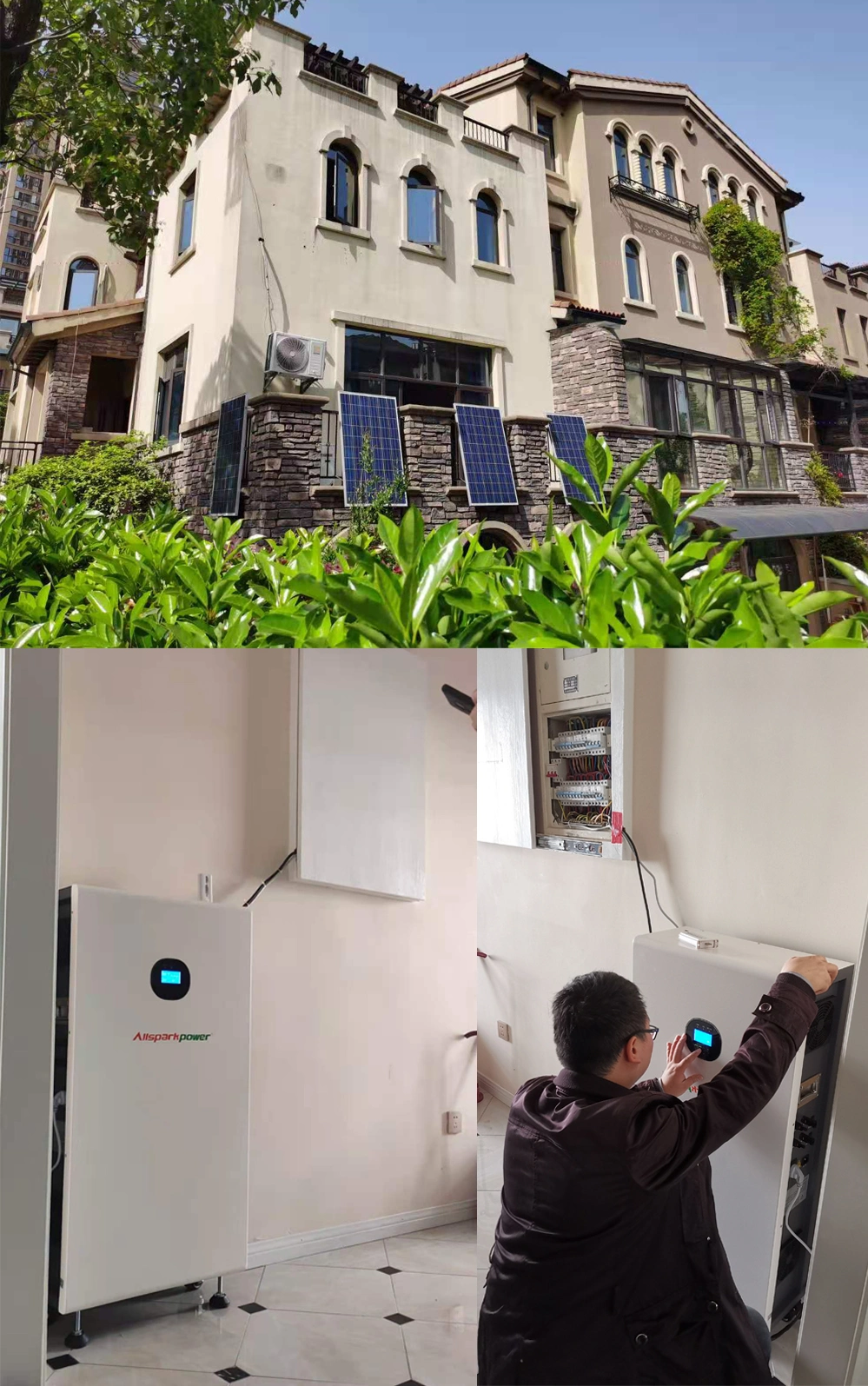 AllsparkPower Model AP5096:


5kw

rated output power,
9.6kwh

battery capacity
Run our Computers, lights, kitchen load and life electric using. Control by Mobile App, Monitoring by HESS App every day.
The real Independence of Electricity.
Package and Shipping:
| | |
| --- | --- |
| MOQ: | 1 Set |
| Packing: | Export Carton+Pallet, 1 set 1 package |
| Trade term: | FOB Shenzhen or Guangzhou; EXW, CIF,DDU and DDP are available. |
| Delivery time: | 7-10 working days for sample order, 15- 25 working days for mass order. |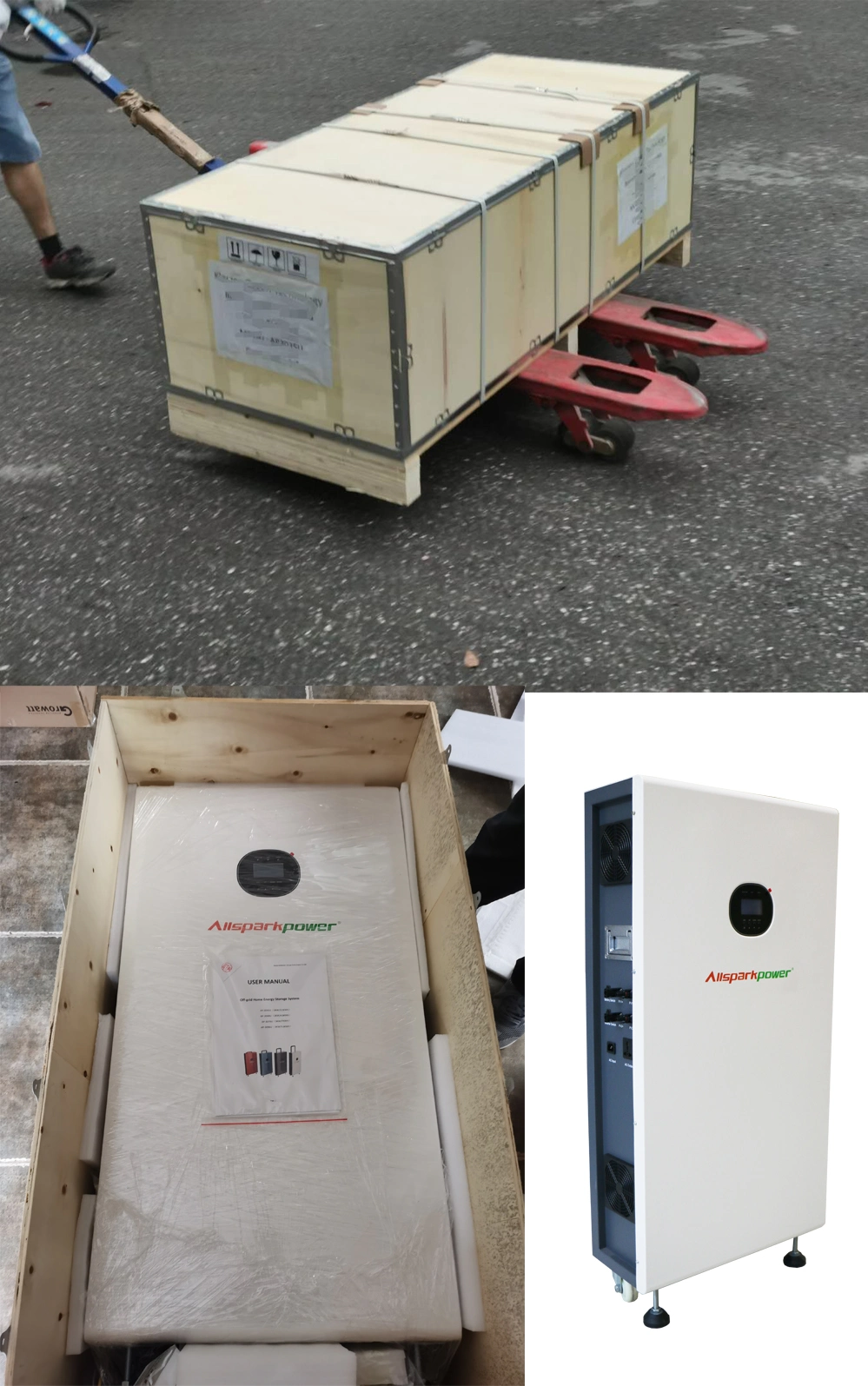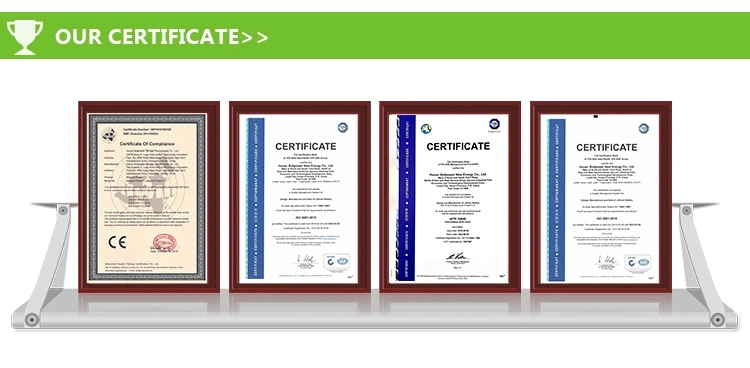 Company Profile: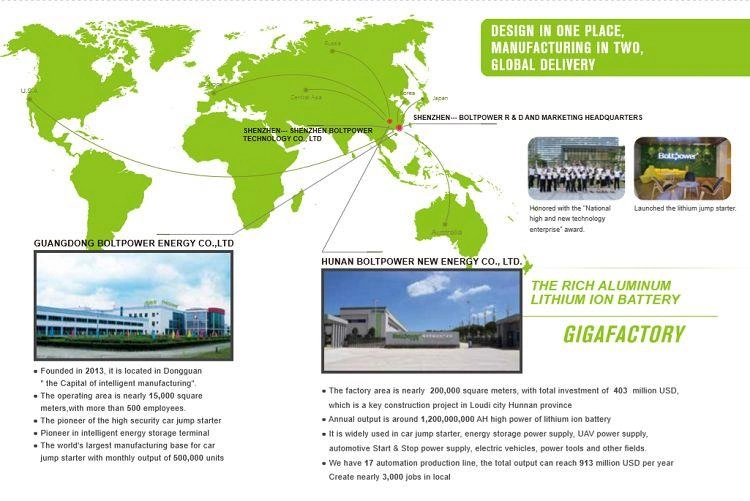 Hunan Boltpower New Energy Co, Ltd. is our rich aluminum lithium ions battery giga factory which is nearly 200,000 square meters, with total investment of 403 million USD. Its annual output is around 1,200,000,000 Ah high power of lithium ion battery cells which is widely used in car jump starter, energy storage power supply, UAV power supply,automotive start stop power supply, electric vehicles, power tools and other fields. We will have 17 automation production line, the total output can reach 913 million USD per year,and will create nearly 3,000 jobs in local city.

Hunan Boltpower Storage Technologies Co, Ltd. is the holding subsidiary of Hunan Boltpower New Energy Co, Ltd, which locates in the Changsha national high technology industry park, focuses on home energy including home solar system, home battery system and home energy management system.